Visit our sister GSA/UK organization:

Welcome! You are global visitor
Designed by V.M.S.
© 2004-2013
All Rights Reserved
Update: March 11, 2013
Organizational Secretary:
Jerry Harris
DeVry University, Chicago, IL
gharris234@comcast.net
Eastern US:
Carl Davidson
Aliquippa, Pennsylvania
carld717@gmail.com
Saskia Sassen
Columbia University, New York
sjs2@columbia.edu
Beverly Silver
John Hopkins University, Baltimore, Maryland
silver@jhu.edu
Jackie Smith
University of Pittsburgh
jgsmith@pitt.edu
Eve Stoddard
St. Lawrence University, New York
estoddard@stlawu.edu
William Tabb
Queens College, New York
wktabb@earthlink.net
Western US:
Chris Chase-Dunn
University of California - Riverside
chrised@mail.ucr.edu
Jan Nederveen-Pieterse
University of California - Santa Barbara
jnp@global.ucsb.edu
William Robinson
University of California - Santa Barbara
wirobins@soc.ucsb.edu
Midwest:
Lauren Langman
Loyola University, Chicago, Illinois
llang944@aol.com
Ligaya McGovern
Indiana University, Kokomo
ligayako29@aol.com
David Schweickart
Loyola University, Chicago, Illinois
dschwei@luc.edu
Southern US:
Tim Luke
Virginia Polytechnic Institute and State University
twluke@vt.edu
Canada:
William Carroll
University of Victoria, British Columbia
wcarroll@uvic.ca
Jonathan Nitzan
York University, Toronto
nitzan@yorku.ca
Mexico:
Luis Berruecos
Universidad Autonoma Metropolitana - Xochimilco
lberruecos@prodigy.net.mx
Australia:
Manfred Steger
RMIT University, Melbourne, Victoria
manfred.steger@rmit.edu.au
Journal Editor:
Barry Gills
Globalizations
B.K.Gills@newcastle.ac.uk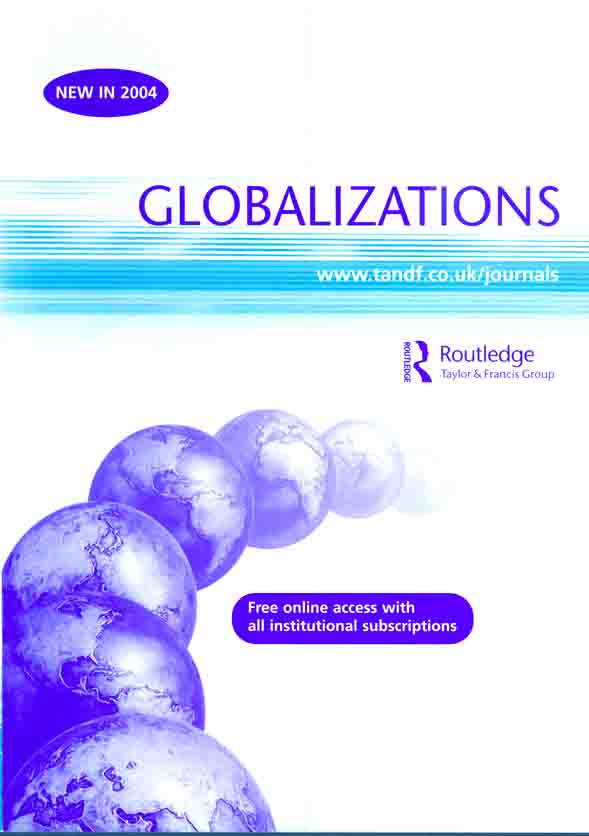 ---
IN MEMORIAM
Giovanni Arrighi, Dottore in Economia
(July 7, 1937 - June 18, 2009)
Giovanni Arrighi, the George Armstrong Kelly Professor of Sociology and renowned authority in the fields of world systems analysis and historical sociology, has died after a year-long battle with cancer. Giovanni died at home peacefully on June 18, his son, Andrea, and his wife and partner in scholarship, Beverly Silver, at his side.
Read more about the life of Giovanni Arrighi at http://en.wikipedia.org/wiki/Giovanni_Arrighi.