Global Studies Departments and Programs
---
| | |
| --- | --- |
| CANADA: | Huron University College |
| | University of Northern British Columbia |
| | University of Windsor |
| | Wilfrid Laurier University |
| | York University, Toronto, Ontario |
| JAPAN: | Tama University |
| UNITED STATES: | California State University at Monterey Bay |
| | California State University, San Marcos |
| | Grand Valley State University, Allendale, Michigan |
| | Hamline University, Minnesota |
| | National University - La Jolla |
| | The New School - Eugene Lang College, New York |
| | The New School - International Affairs Graduate Program |
| | Penn State Berks College, Pennsylvania |
| | Ripon College, Wisconsin |
| | Southern Adventist University, Collegedale, Tennessee |
| | St. Lawrence University, New York |
| | St. Leo University, Saint Leo, Florida |
| | University of California, Irvine |
| | University of California - Santa Barbara |
| | |
| | University of Wisconsin, Milwaukee |
| | Winona State University, Minnesota |
---
CANADA:
Huron University College
Centre for Global Studies
The Centre for Global Studies is an academic unit unique to Huron University College in the University of Western Ontario community. The Centre's faculty and students are dedicated to excellence in interdisciplinary study of the practices, organisations, contexts, and ideas through which people are increasingly establishing complex forms of interrelation, struggle, and communication with one another on global scales. Students in our degree programs learn in specific topics engaged with the breadth of global concerns explored in the Centre. We commit ourselves to providing students in each degree program with challenging and stimulating courses which encourage their development of critical and linguistic skills in thinking, research, and writing. Our courses broaden and deepen students' knowledge of global issues and teach students how to teach themselves about the world(s) in which they live. We offer students community experiential learning opportunities through which they may recognise their responsibilities as learners and scholars, become aware of the social contexts in which they learn, and better understand the relations between theory, practice, and power.
For more information, visit the Centre for Global Studies website.
University of Northern British Columbia
Our world is rapidly globalizing, bringing exciting opportunities and daunting challenges. Global and International Studies, hereafter referred to as Global Studies for short, seeks to tackle this brave new world in all its complexity. We train students to be global citizens, global thinkers, and global problem-solvers, and prepare them for global careers in academia, government, business, and the non-profit sector, among others. A unique feature of our program is that we train students in foreign languages, for language is the entry-point for understanding the world's cultures and equips students for studying and working abroad.
Global Studies is a holistic and timely field of study whose scope is the whole Earth and whose eyes are on the future, aiding a global transformation toward healthy, just, peaceful, prosperous, and sustainable societies for all. The focus of our program is on the 'big picture', international to global. Students emerge from our program with knowledge of the macro-level structures, actors, processes, ideas, issues, and events shaping our planet and its societies, and are accomplished in multi-disciplinary, multi-perspective, local-to-global, critical ways of thinking.
For more information, visit the Global and International Studies website.
University of Windsor
The Social Justice and Globalization Data Archive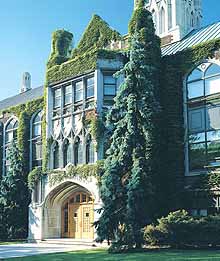 Dr. Suzan Ilcan is the Director of the Social Justice and Globalization Data Archive at the University of Windsor, Windsor, Canada. The Data Archive aims to achieve three major benefits:
to help facilitate critical awareness of issues related to social justice and/or globalization;
to allow for researchers worldwide to access and contribute to a shared electronic resource which will support greater exchange and collaboration;
and to provide new avenues to further networks of research and social change.
The Data Archive houses a wide selection of data and research on policy-relevant social justice and/or globalization issues, including historical, contemporary, case study, and ethnographic data. It is one of the first data archives on social justice and globalization studies in Canada and it will become a vital access point for students, faculty, and researchers seeking research documents on questions in this field.
The Archive software allows visitors to browse, search, and analyse the data they have requested, through a user-friendly web interface. Data and research can be deposited and published onto the data archive for access by a limited and identified person or group, or it can be deposited for open access; this is determined by the depositor of the data.
If you have any questions, comments, or suggestions contact Dr. Suzan Ilcan via email (silcan@uwindsor.ca) or phone (519-253-3000 ext. 2208).
Wilfrid Laurier University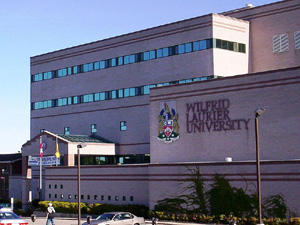 Department of Global Studies
Founded in 1911, Laurier is a premier university and renowned for attracting students who want to succeed. Our Faculty of Arts, Faculty of Science, Faculty of Music, School of Business & Economics, Faculty of Education and Brantford Campus offer an unparalleled academic experience. Our unique, interdisciplinary approach to learning allows students to combine majors in completely different fields. Laurier's faculty, among the finest anywhere, expand the horizons of our students, providing them with a broad perspective of the world that opens up new ways of thinking and seeing things.
Global Studies at Laurier provides students with the opportunity to develop a coherent understanding of the world as a whole, and of their own place within it. This program aims to train students to be engaged, knowledgeable and responsible citizens of the world, and to develop skills that will allow them to pursue graduate studies, and careers related to global problems of poverty and inequality, the intercultural encounters associated with global integration and migration, and the complex challenges of peace-building.
For more information, visit the Laurier Global Studies website.
York University, Toronto, Ontario
The York Political Science Department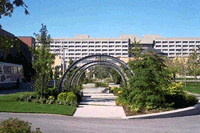 The York Political Science Department has a reputation for research excellence and is noted for its committment to teaching. Our object is to expand critical awareness of political problems and to help overcome the barriers that separate politics from social life and the University from the community.
Our approach to the study of Politics has implications for education. A democratic education is education for democracy. Above all, it requires a dialogue in which students and teachers critically assess their own assumptions and beliefs about politics and society. Since none of us has all the answers, this dialogue must take place within a community where everyone's ideas are taken seriously and critically. This is what is meant by a community of scholars. This is what we have tried to create in the York University Department of Political Science.
York Political Economy, or YPE, is a long-term initiative whose purpose is to bring together teaching, research and discussion of political economy at York University. The initiative is housed at the Department of Political Science, one of the world's leading centres for the study of heterodox and radical political economy. We also draw on various resources from across the University, as well as on many national and global links.
Read more about The York Political Science Department at:
---
JAPAN:
Tama University

The School of Global Studies (SGS) is a small, liberal arts faculty of about 500 students located in Fujisawa, Kanagawa Prefecture, about 40 minutes from Yokohama or about an hour from central Tokyo. Courses at SGS are taught mainly in English, with a small number of courses in Japanese for both Japanese and international students. SGS is unique for its small, interactive classes, professors' close relationships with students and a comfortable, close-knit campus.
Hospitality Management
Recent years have seen greater and greater international movement of goods and people for both business and leisure. As international borders become more permeable, there is a growing demand for qualified individuals who can thrive in an intercultural environment. This major prepares students to achieve their potential as tour guides, hotel staff, travel agents or related professionals in the ever-changing hospitality and tourism industry.
International Development
As some parts of the world have become quite wealthy, this success has brought with it many problems such as war and conflict, international crime, refugees, global warming and a drain on natural resources. Qualified individuals with a global perspective and cross-cultural understanding are needed to work towards the goal of international cooperation. Graduates will be prepared for work in international development assistance or further research at universities and research organizations in Japan and overseas.
Global Business
These days it is necessary to have a global perspective to find a job even at Japanese firms. Individuals working in Japan must have a good understanding of the rest of the world, and people working overseas should be familiar with Japanese tradition as well. Students who major in Global Business will graduate with an understanding of culture, society, economics and history as well as the international business sense needed to perform on the international stage.
Visit the Tama University website at:
http://www.tama.ac.jp/english/sgs_overview.html
---
UNITED STATES:
California State University at Monterey Bay
The Global Studies curriculum at California State University at Monterey Bay provides the experience, knowledge and skills for successful careers related to global affairs. You will develop your knowledge of U.S. foreign policy and world history; you will encounter diverse world views and ideologies. You will analyze global social, economic and political problems - humanitarian crises, environmental sustainability, the political economy, religious conflict and women's rights. You will be challenged to consider new options for our complex global problems.
Our alumni want to change the world. They have joined the Peace Corps, attended the World Social Forum, are labor organizers, and activists for migrant rights, and food sovereignty. They have worked in presidential and congressional campaigns, are political consultants, environmental lobbyists, and staff in city, state, and federal government. They are teachers in the California schools and consultants in international education. They have worked with NGOs in Bosnia, Indonesia, Cambodia, Japan, and Jordan.
Read more about the Division of Social, Behavioral & Global Studies at:
California State University, San Marcos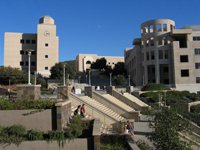 The Global Studies Program at California State University, San Marcos provides students with the opportunity to study international affairs from a variety of disciplinary perspectives. Whether pursuing the Major or the Minor, students can choose from an approved list of courses from Communication, Economics, History, Liberal Studies, Literature and Writing, Modern Language Studies, Philosophy, Political Science, Sociology, Visual and Performing Arts, and Women's Studies.
The Global Studies Major allows students to specialize in one of five geographic regions; the Americas, Asia, Europe, the Middle East and North Africa, or Sub-Saharan Africa;and two global-issue areas selected from the following list:
Foreign Policy
Global Conflict and Cooperation,
International Law and Human Rights
Global Political Economy and Development
Gender in Global Perspective
The Global Studies Major and Minor will be useful to students pursuing careers in international development, international organizations (e.g., United Nations), law, non-governmental organizations focusing on international affairs (e.g., Amnesty International), government, graduate study in History, Political Science, International Affairs, and Education.
Students seeking more information about the Global Studies Program or needing academic advice about completing the Major and Minor should contact the following program director:
Dr. Elizabeth Matthews, Director of Global Studies Program
Associate Professor, Political Science
760-750-8578
Dr. Marion Geiger, Interim Program Director of Global Studies Program
Associate Professor, Modern Language Studies
760-750-8574
Email: mgeiger@csusm.edu
Grand Valley State University, Allendale, Michigan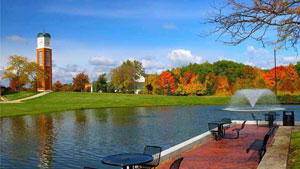 Grand Valley State University is a public liberal arts university located in Allendale, Michigan, United States. The university was established in 1960, and its main campus is situated on 1,322 acres approximately 12 miles west of Grand Rapids. Classes are also offered at the university's growing Robert C. Pew Campus in Downtown Grand Rapids, Meijer Campus in Holland, and through centers at Muskegon and Traverse City established in cooperation with local community colleges.
Housed in the Brooks College of Interdisciplinary Studies, Area and Global Studies plays a pivotal role in internationalizing the campus. In addition to dozens of classes which introduce students to the complexities of the major world regions, Area and Global Studies organizes numerous events which expose the university, as well as the community at large, to the many issues and wonders of our shrinking world. The Area and Global Studies office coordinates over 50 events annually which intellectually nourish and culturally enrich GVSU and all who attend. The activities of Area and Global Studies are supported by dedicated joint appointees and associate faculty across the university.
Visit the Area and Global Studies website for more information.
Hamline University, Minnesota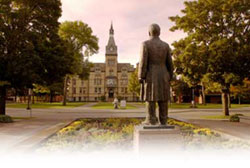 One hundred fifty-three years ago, Methodist pioneers founded Hamline University as the first institution of higher education in the state. Today, Hamline is a high-quality, nationally ranked, comprehensive university with more than 4,000 students in its undergraduate college, law school, and graduate schools.

The Global Studies Program provides a sound general education, grounded in an interdisciplinary approach, for students interested in the complex political, cultural, social, biological, and economic connections and interrelationships that exist among peoples of the world. Through its focus on global issues as they play out in varied local settings (both domestic and international), the major seeks to overcome provincialism and to further the college's mission of preparing compassionate citizens of the world.The program provides background for graduate study, professional studies, and careers in the public and private sectors wherever there is a need for international and intercultural expertise.

Located in Saint Paul, Minnesota, Hamline is affiliated with the United Methodist Church and offers courses and degree programs in Saint Paul and Minneapolis.

Visit the Global Studies Program pages at Hamline University website now for more information!
National University - La Jolla, California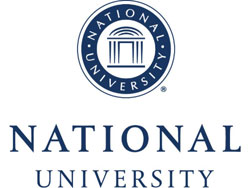 Offered only online, the Bachelor of Arts in Global Studies degree program provides a flexible integration of skills and competencies that prepares students for a variety of careers as well as graduate studies in international relations, development, education, social science, immigration, law and government and non-governmental sectors. In short, the program provides students with the ability to think locally and act globally.
The global environment in which economics, culture, and technology converge is diverse, changing, complex and interdependent. By combining course work from multiple disciplines, this program provides a framework to understand and effectively negotiate global realities, whether they are economic, political, cultural, or ecological. The program encourages students to apply cultural understanding and explore and develop potential markets for their ideas and talent. Students in this program learn to use global communications and information technologies to conduct and present research. Global Studies majors become knowledgeable in the cultures and practices of the world's communities. Graduates understand the roles that ecology, gender, race, class, religion, and ethnicity play in cultural environments and apply their understanding to everyday interactions among diverse cultures. Graduates also produce a portfolio that enables them to integrate the skills they have acquired and apply them in a culminating project to the solution of a real world problem. This portfolio, which graduates post on a website of their own design, includes course projects and the full-length culminating project.
Visit the National University website for more information.
The New School - Eugene Lang College, New York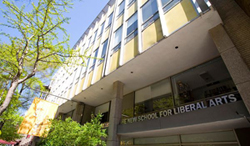 Global studies is an interdisciplinary major that focuses on social transformation and innovative responses to seemingly intractable problems. Global studies students learn to think across disciplines, to move between the the local and the global, and not to lose sight of the realities of human lives at the center of our investigations.
As it fundamentally changes the world, globalization restructures the way states, societies, communities, and individuals relate to one another, creating new challenges that cannot be met by nations or markets alone—challenges such as climate change, nuclear proliferation, human trafficking, international trade regulations, poverty and hunger, the effects of new communications technology, and unprecedented migration. Global studies prepares students to understand these problems and bring about a more just and equitable world.
The program places particular emphasis on directed research and foreign language study. Course clusters for elective study include
The Ground Beneath Our Feet: Places, Peoples, and Encounters [PPE]
Rules of (Dis)Order: Markets and States, Networks and Hierarchies [MS]
Co-Existence or Non-Existence: Rights, Justice, and Governance [RJG]
Global Spaces: Urban, Media, Environment [GS]
The Global studies major offers unique opportunities for sharing experiences and coursework with programs in urban studies, media studies, and environmental studies. Global studies majors can combine their degree with one of a number of planned and existing minors (such as Middle East studies, religious studies, and gender studies) or, with their advisor's permission, pursue a double major. The major can also make up part of a five-year combined bachelor's and master's program leading to a graduate degree in international affairs, media studies, economics, and other disciplines. Experience on the ground is an important aspect of global studies, and the major gives students the chance to apply their knowledge in internships and fieldwork in New York and abroad.
Visit The New School website for more information.
The New School - Julien J. Studley Graduate Programs in International Affairs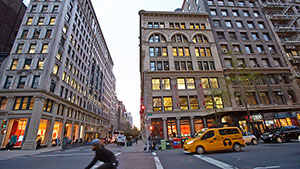 The mission of the Julien J. Studley Graduate Programs in International Affairs at The New School is to prepare engaged, reflective global citizens who can contribute to making the world more inclusive, just, and sustainable. The most pressing contemporary challenges - from the rise of authoritarian regimes and refugee crises to youth unemployment and climate change - demand a deep understanding of complex global systems, new perspectives, and a commitment to social justice.
Named among the top international affairs programs by the Foreign Policy Association, our Graduate Programs in International Affairs are distinctive in the New School tradition: critical, engaged, and truly global.
Visit The New School - Julien J. Studley Graduate Programs in International Affairs website for more information.
Ripon College, Wisconsin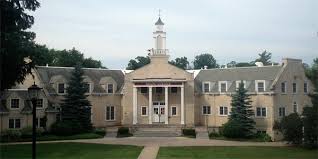 Ripon College, founded in 1851, is a Phi Beta Kappa residential liberal arts college of about 1000 students that emphasizes excellence in teaching and close student - faculty collaboration. Ripon's interdisciplinary Global Studies program was established in 1994 in order to provide students with an understanding and appreciation of the full breadth and depth of challenges and opportunities presented by the accelerating interdependence of nations and peoples in the contemporary era. Courses in the program support a college - wide distribution requirement and also sustain a major in Global Studies. Majors (currently about six per year) develop the knowledge and skills needed to function as effective and responsible global citizens and leaders.
For more information, visit the Ripon College website at http://www.ripon.edu/global/.
Penn State Berks College, Pennsylvania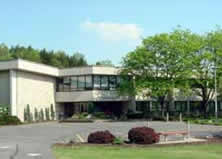 The Bachelor of Arts in Global Studies program offered by Penn State Berks is designed for students who are interested in a liberal arts degree with a concentration in global studies. Featuring both active and collaborative classroom experiences in addition to intensive study abroad and internship experiences, this program is designed for students who wish to develop a set of analytical and interpersonal skills that will prepare them for entry-level employment in a wide range of government agencies, non-profit organizations, industries, and businesses.
Because of the flexible and broad nature of the degree, students might also use this major as preparation for graduate or professional school in business, law, or the social sciences. This program differs most notably from traditional majors in international/global studies by requiring core courses in world literature and intercultural communication, while retaining the traditional foreign language, history, and political science emphasis of most other programs. Study abroad and an internship with an international organization are also important features of this degree.
For more information about our Global Studies program, visit the website at http://berks.psu.edu/ba-global-studies-overview or contact the program coordinators: Dr. Randall Fegley, 610-396-6092, E-mail: raf8@psu.edu or Dr. Kirk Shaffer, 610-396-6258, E-mail: krs14@psu.edu
Southern Adventist University, Tennessee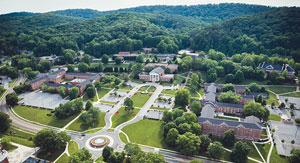 Master of Science in Global Community Development
With Global Community Development, you can dramatically improve lives in villages around the world. You'll work alongside indigenous people to implement sustainable community-building projects. You'll be trained to work with non-governmental organizations. And you'll be equipped to answer the call to mission service.
Read more about the Master of Science in Global Community Development program at:
http://www.southern.edu/graduatestudies/master-of-science-in-global-community-development.html
St. Lawrence University, New York
The Global Studies Department at St. Lawrence University offers an interdisciplinary approach to key global issues such as economic globalization, political violence, migration, and environmental degradation. Students who major in Global Studies do a comparative senior project analyzing the impact of global processes on specific phenomena connected with, across and between geographical areas. Located in 82 Park St., Global Studies also incorporates study-abroad experiences, foreign language study, and issues of global multiculturalism. Global Studies faculty have collective expertise in a number of academic disciplines and geographic areas.
Read more about the St. Lawrence University Global Studies program at:
http://www.stlawu.edu/global-studies
St. Leo University - Florida
Established in 1889 by the Order of Saint Benedict of Florida, the university seeks balanced growth in mind, body and spirit for all members of our community. Saint Leo has grown from a peaceful campus in the rolling hills of Central Florida to an institution of international consequence—ranked one of the best regional universities in the South by U.S. News & World Report
Our Tampa-area campus remains committed as ever to student-centered liberal arts education, and is strengthened by the global reach of our regionally accredited online programs and Education Centers in seven states across the U.S., including on many military bases.
Read more about the St. Leo University Global Studies program at:
http://www.saintleo.edu/academics/undergraduate/majors-minors/ba-global-studies.aspx
University of California, Irvine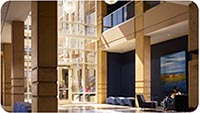 The Department of Global and International Studies provides a critical interdisciplinary perspective on pressing global issues such as climate change, mass migrations, human rights, global health, food insecurity, rising authoritarianism, regional conflict, and the global political economy.
International Studies majors acquire 21st century analytical skills and knowledge that will enable them to understand and contribute to shaping the rapidly evolving global community. The degree in International Studies prepares students for graduate study and professional careers in a variety of fields in the national and international job markets such as international affairs and public policy, international law, international organizations, academic research and teaching, and non-governmental work (in human rights, humanitarianism, development and environmental issues).
Learn more about UCI Global Studies at:
http://catalogue.uci.edu/schoolofsocialsciences/departmentofglobalandinternationalstudies/
University of California - Santa Barbara
Global Studies was established as an interdisciplinary undergraduate major in the College of Letters and Science at UCSB in 1998. The major is one of the first in the nation to offer a program of international studies with contemporary globalizing trends as a central organizing theme, and is distinctive in its emphasis on the transnational processes and interactions that are bringing the world together across traditional national boundaries.
The goal of the Global Studies major is to prepare students for further graduate study in international studies and world affairs, and give them a solid Liberal Arts background for positions that involve decision-making in a changing world. It seeks to instill in the student a solid knowledge of particular cultures, while also providing training in the analysis of global trends -- a way of thinking that will be consistent with the world of the 21st century. Global Studies majors are encouraged to become "global thinkers:" they learn how to relate their knowledge of a particular part of the world to the larger trends and issues that affect all societies: the transnational interactions of peoples, cultures, economies, and polities; the globalizing processes of the communications media; technological and environmental changes; the search for world order, law and human rights; and the sometimes violent political, ethnic and religious responses to what is perceived as cultural and economic homogenization on a global scale.
Read more about UCSB Global Studies at:

University of Illinois, Urbana - Champaign
Center for Global Studies (CGS)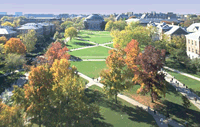 The Center for Global Studies (CGS) at the University of Illinois, Urbana - Champaign (UIUC) campus promotes and supports innovative research to define what globalization as a contested notion is, to identify the multiple and cumulative impacts of the powerful forces driving this process, and to make this knowledge known to interested parties around the globe, most notably to Americans in all walks of life.
The CGS also works closely with UIUC's nine colleges, multiple disciplinary and professional units, and faculty and students to globalize the research, teaching, and engagement missions of the university.
The CGS works to make the knowledge and teaching programs on all aspects of globalization available to teachers and students in Illinois and elsewhere around the country from K-16. These resources are also accessible to business, professionals, media, governmental agencies, civic organizations, and all members of the interested public concerned with global problems and how to solve them for the benefit of the American people - and peoples everywhere.
The CGS, a unit of International Programs and Studies, is designated a National Resource Center for the study of globalization under a Title VI grant of the Department of Education. The initiatives and resources of the Center are described in more detail in the options listed on its home page.
Read more about the Center for Global Studies at:
http://www.cgs.uiuc.edu/about/-home-/index.html
University of Illinois, Urbana - Champaign
Master of Education in Global Studies
The College of Education and the Department of Educational Policy Studies announces the launch of the newest On-line Master Program, Global Studies in Education (GSE On-line).
GSE On-line has been developed to support the efforts that most schools in Illinois are making to internationalize their programs. These efforts in turn are responding to recent world events and to the recognition that the world is now inextricably interconnected and interdependent. This has created the need for teachers to better understand the changing economic, political and cultural context within which education takes place, and engage with global issues that affect us all.
The program has been developed to meet the professional development needs of teachers in schools, helping them to engage with global issues and to explore the ways in which global perspectives can be incorporated into existing curricula and pedagogies. The program is structured around six themes: curriculum; educational policy; learning and classroom management; technology; identity and culture; and organizational change. Students will also have an opportunity to participate in a four-week study tour abroad, and to conduct a school-based project to allow students to apply the course concepts.
This program, which is unique in both form and content, has been designed specifically to assist in the internationalization of our educational system. For more information on the program, please contact us at gse@uiuc.edu or (217) 333-5875.
Dr. Fazal Rizvi
Professor and the Director of the GSE On-line Program
Department of Educational Policy Studies
377 Education Building
1310 S. Sixth St.
Champaign, IL 61820
Read more about the Master of Education (Ed M) in Global Studies at:
http://www.globalstudies.illinois.edu/
University of Wisconsin, Milwaukee
Center for International Education (CIE)
The CIE brings together two previously separate administrative units on the UWM campus: the Office of International Studies and Programs (OISP) and the Center for International Studies (CIS). It is the umbrella for internationally focused central university functions, including
International Student and Scholar Services
Overseas Programs and Partnerships
Academic and Outreach Programs
In addition to these ongoing services and programs, CIE has also been designated as the central organizing point for many new initiatives, such as the Milwaukee Idea's "Global Passport Project" and the new Bachelors degree in Global Studies.
In all of our endeavors, CIE seeks to foster a new, interdisciplinary, collaborative, and cooperative approach to international education at UWM, bringing together international and Milwaukee-based scholars and students, fostering a global perspective on local concerns, and linking Milwaukee and the Milwaukee Idea to the world. We hope to accomplish this ambitious agenda by expanding opportunities for study abroad, increasing the number of international students and faculty on campus, and offering an array of scholarly and curricular programs focused on international issues.
For more information, please see:
www.uwm.edu/Dept/CIE/Center/aboutcie.html
Robert J. Beck, Ph.D.
Director of Academic Technology
University of Wisconsin - Milwaukee
Center for International Education
P.O. Box 413
Garland Hall Room 102
Milwaukee, WI 53201
Phone: 414-229-5974
Fax: 414-229-3626
e-mail: rjbeck@uwm.edu
web: http://www.uwm.edu/~rjbeck/
University of Wisconsin, Milwaukee
Bachelor's Degree in Global Studies
The Bachelor's Degree in Global Studies at UW-Milwaukee is a new interdisciplinary undergraduate program which combines the strengths of a liberal-arts education with pre-professional training and international experience.
Administered by the University's Center for International Education (CIE), which has been designated a Title VI National Resource Center, Global Studies at UW-Milwaukee is based on a philosophy of experiential learning. We believe that studying abroad, mastering a foreign language, learning about globalization, and exploring career prospects do not have to be discrete endeavors; in fact, students are best served when all of these elements support each other.
Global Studies at UW-Milwaukee embraces interdisciplinarity, drawing upon coursework across disciplinary lines and linking the resources of the School of Letters & Science with those of the University's professional schools. Degree candidates in Global Studies develop specialized expertise by focusing their studies in one of five tracks: Global Classrooms, Global Cities, Global Communication, Global Management, or Global Security.
For more information contact:
Nan Kim-Paik
Global Studies Coordinator
Center for International Education
Garland Hall, Rm 110
University of Wisconsin - Milwaukee
P.O. Box 413
Milwaukee, WI 53201
Tel: (414) 229-2976
Fax: (414) 229-3626
Winona State University, Minnesota
Bachelor's Degree in Global Studies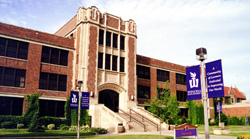 Founded in 1858, Winona State University is a comprehensive, regional public university with over 8,000 students. The oldest member of the Minnesota State Colleges and Universities System, Winona State offers 80 undergraduate, pre-professional, licensure and graduate programs on its three campuses: the original Main Campus in Winona, the West Campus in Winona, and Winona State University-Rochester Center.

The Global Studies Major at Winona State University takes a multidisciplinary approach to understanding the growing interconnectedness between people of, and interdependence among, the countries of the world. Courses in this major explore the causes and consequences of this multi-faceted phenomenon and examine the various responses to it. Global Studies examines change at the global and local level. In this program, humanities, social and natural science courses provide a foundation for the understanding of global change, the varied human reactions to this change, and the possibility that this change can have a positive impact on humanity as a whole. Global Studies thus covers a field of study that cannot be adequately captured by one discipline or field of knowledge. Students majoring in Global Studies gain a sound understanding of the forces shaping our world and lives so that students are prepared to participate effectively in the world they encounter after graduation, whether they decide to work in the US or abroad.

Because this program contains many courses that are drawn from different disciplines, students will find that it is a major that can be taken either independently, or combined fairly conveniently with another major or minor. Several University Studies Program (General Education) courses also fulfill the requirements of this major, thus enabling the students to complement it with another major or minor of their interest. Alternatively, students with a strong preference for other majors will find it useful to have Global Studies as a minor that can provide a global context for the area of knowledge they have acquired.

This major has two parts. Part I provides the students with a general framework that organizes the different aspects of globalization. Part II offers the students an opportunity to gain an in-depth knowledge about a region of the world, North America or Asia. The expectation is that they will examine the impact of global changes on the region they choose to study, and conversely, the impact of regions in influencing the global forces. The emphasis upon global –regional interaction is the distinguishing feature of this program.

For more information contact:

Director: Dr. Yogesh Grover
122 Minne Hall
Phone 507-457-5415
ygrover@winona.edu

Office Manager: Michelle Huling Halverson
120 Minne Hall
Phone 507-457-5500, Fax 507-457-2621
mhuling@winona.edu