---
New Books:
Financial Elites and Transnational Business: Who Rules the World?
Edited by Georgina Murray and John Scott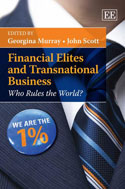 Global Shift, Sixth Edition: Mapping the Changing Contours of the World Economy
By Peter Dicken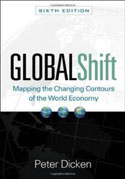 ---
Visit our sister
GSA/UK organization:

---
Designed by V.M.S.
© 2004-2015
All Rights Reserved
Last Update:
June 22, 2015
Welcome!
You are global visitor
GLOBAL STUDIES ASSOCIATION 2015 CONFERENCE
Globalization: The Urban Crisis and Economic Democracy
Thank you to everyone who made our 14th annual North American conference at The University of Toledo such a success!

For those who presented their work at the conference, don't forget about the opportunity to make your article part of our next special issue of Perspectives on Global Development and Technology, published by Brill in 2016.

For detailed information about formatting your article, please see our GSA Style Guide.

And stay tuned for information about next year's 2016 conference, scheduled for The University of Texas at Austin.

Featured speakers currently include Saskia Sassen and William I. Robinson.
---
PREVIOUS GSA NORTH AMERICA CONFERENCES

LOCATION:
The University of Toledo, Ohio
DATE:
June 12-13, 2015
TITLE:
Globalization: The Urban Crisis and Economic Democracy
DOWNLOAD:
Conference Abstracts

---

LOCATION:
Loyola University, Chicago, IL
DATE:
June 6-7, 2014
TITLE:
End of U.S. Hegemony?
DOWNLOAD:
Conference Abstracts

---

LOCATION:
Marymount College, Ranchos Palos Verdes, CA
DATE:
June 7-9, 2013
TITLE:
Surviving the Future: Owning the World or Sharing the Commons
DOWNLOAD:
Conference Abstracts

---

LOCATION:
University of Victoria, Victoria, British Columbia
DATE:
May 4-6, 2012
TITLE:
Dystopia and Global Rebellion
DOWNLOAD:
Conference Abstracts

---

LOCATION:
Loyola University, Chicago, IL
DATE:
May 20-22, 2011
TITLE:
The Global Crisis: Through the Lens of Class, Race and Gender
DOWNLOAD:
Conference Abstracts

---

LOCATION:
University of Illinois, Urbana-Champaign, Illinois
DATE:
May 7 - 9, 2010
TITLE:
Global Crises and Beyond
DOWNLOAD:
Conference Abstracts

---

LOCATION:
Florida Atlantic University, Boca Raton, Florida
DATE:
May 8 - 10, 2009
TITLE:
Globalization and the Struggle for Peace and Human Rights
DOWNLOAD:
Conference Abstracts
ORDER BOOK:
Perspectives on Global Development and Technology Special Issue: The Global Struggle for Human Rights

---

LOCATION:
Pace University, New York City, New York
DATE:
June 6 - 8, 2008
TITLE:
The Nation in the Global Era: Nationalism and Globalization in Conflict and Transition
DOWNLOAD:
Conference Abstracts
ORDER BOOK:
The Nation in the Global Era Conference Documents

---

LOCATION:
University of California - Irvine, California
DATE:
May 17 - 20, 2007
TITLE:
The Contested Terrains of Globalization
DOWNLOAD:
Conference Abstracts
Conference Poster (11" x 17")
Conference Poster (8.5" x 13")
ORDER BOOK:
Contested Terrains of Globalization Conference Documents

---

LOCATION:
DePaul University, Chicago, Illinois
DATE:
May 12 - 14, 2006
TITLE:
Alternative Globalizations
DOWNLOAD:
Conference Abstracts
ORDER BOOK:
Alternative Globalizations Conference Documents

---

LOCATION:
University of Tennessee - Knoxville, Tennessee
DATE:
May 13 - 15, 2005
TITLE:
Crosscurrents of Global Social Justice: Class, Gender and Race
DOWNLOAD:
Conference Abstracts
Conference Poster (PDF, 993 KB)

---

LOCATION:
Brandeis University, Waltham, Massachusetts
DATE:
April 23 - 25, 2004
TITLE:
Globalization, Empire and Resistance
DOWNLOAD:
Conference Abstracts

In 2004 Brandeis University hosted the third North American GSA conference on Globalization, Empire and Resistance. It was a progressive conference embracing a variety of critical, and radical perspectives on globalization. Many leading scholars from all over the world explored the many effects of globalization-as well as alternative visions. Featured speakers included:

Seymour Melman - One of America?s most respected scholars on capitalism and U.S. militarism from Columbia University spoke on ?The Permanent War Economy?.



Leo Panitch - Canada Research Chair in Comparative Political Economy at York University, Toronto, co-editor of the Socialist Register, and co-author of Global Capitalism and American Empire spoke on ?Global Capitalism and American Empire?.



Sam Gindin - Packer visiting Chair in Social Justice at York University, Toronto, former head of research and assistant to the President, Canadian Auto Workers? Union, and co-author of Global Capitalism and American Empire spoke on ?Labor Resistance in the Era of Globalization".



William Tabb - Professor of economics at Queens College, New York, Monthly Review contributor and author of "The Amoral Elephant" spoke on "The Global State and Economic Institutions".



Jose Maria Sison - Former senior research fellow and professor at the University of the Philippines, co-founder of the Communist Party of the Philippines spoke via video satellite from Holland on ?War, Imperialism, and Resistance from Below?.



Leslie Sklair - From the London School of Economics, and author of "The Transnational Capitalist Class" spoke on ?Globalization, Imperialism and the International System?.



Edna Bonacich - Professor of sociology at the University of California, San Diego, and co-author of "Behind the Label: Inequality in the Los Angeles Apparel Industry" spoke on ?Labor, Immigration and Global Production?.

---

LOCATION:
University of California - Santa Barabara, California
DATE:
May 1 - 4, 2003
TITLE:
Towards a Critical Globalization Studies: Continued Debates, New Directions, and Neglected Topics
> See images from the conference.

---

LOCATION:
Loyola University, Chicago, Illinois
DATE:
May 10 - 11, 2002
TITLE:
Globalisation and Social Justice

In May of 2002 the very first annual conference of the North American GSA was held at Loyola University in Chicago. Jointly sponsored by the GSA and the department of sociology at Loyola University, the conference theme was ?Globalisation and Social Justice?. It proved to be a highly successful event with over fifty papers and workshops, covering a broad spectrum of themes concerning issues of global social justice. The keynote speakers were also excellent and included Leslie Sklair, one of GSA/UK?s vice presidents, who played a prominent role at the conference as a whole.

The quality of the papers was extremely high and they generated many hours of intensive and exciting discussion and argument. Academics from an impressively wide range of disciplines and research areas came from far and wide across the United States. However, there were also a number of speakers and participants who were political activists, such as current or former trade union organizers or people presently involved in various fair trade campaigns linked partly to student protests around the campuses of the US.

Despite the clearly focused sense of realism among the conference participants concerning the vast problems of social division, social exclusion and conflict that are currently only too evident in the world at the present time and the anxieties about the quality of world political ? and especially American ? leadership, an encouraging atmosphere of guarded optimism in relation to the real possibility of increasingly effective alliances and political struggles against global poverty was also quite evident.

It was gratifying to encounter quite a number of GSA members who managed to attend the Chicago conference including three from Britain, one from Canada and three from the USA. One of the key events scheduled at the conference was the inauguration of the North American chapter of the GSA. The first GSA branch or chapter to be established outside the UK. More than twenty people attended this special meeting and after some discussion the new branch was duly set-up. What was particularly encouraging was the number of postgraduate students who were prepared to become involved in helping to establish the new North American branch of the USA and, moreover, presence among these postgraduates and other participants who were people living in the USA but who had strong links with countries in Central America and South East Asia. They quite rightly insisted that right from the outset the new branch must concern itself as deeply as possible with the problems and themes of Southern peoples and countries if be a truly global association are to have any meaning.

From the Global Studies Association Newsletter, Issue 2, July 2002
Paul Kennedy, GSA Secretary
PREVIOUS GSA CONFERENCES
---
New Books:
In an Outpost of the Global Economy: Work and Workers in India's Information
Technology Industry
Edited by Carol Upadhya and A.R. Vasavi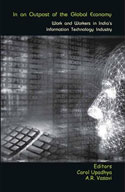 ---
Journals:
Globalizations Special Issue:
Land Grabbing and Global Governance