---
Visit our sister
GSA/UK organization:

---
Designed by V.M.S.
© 2004-2019
All Rights Reserved
Welcome!
You are global visitor
CALL FOR ABSTRACTS
18th Annual Global Studies Association of North America Conference, co-sponsored by Loyola University Department of Sociology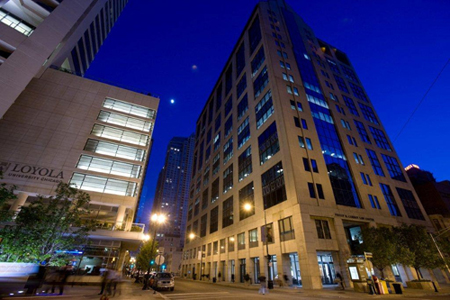 Globalization & Technology: The Impact on Work & Class
Loyola University
Philip H. Corboy Law Center
25 East Pearson, Chicago
June 6-8, 2019
According to the United Nations, globalization is widening the income gaps within and between countries, and increasing the precariousness of employment, with reductions in wages, jobs, and labor rights. Companies take advantage of fluid borders to cut not only supply costs, but labor costs as well. Technological advances once meant an end to blue-collar work as factory workers were replaced with robots that could do the work faster and more efficiently at a much lower cost, but now it also means white-collar, office-based workers and professionals are at risk of losing their jobs as well. Now robots can do everything from building cars to cleaning floors, mowing lawns, and cleaning swimming pools, as well as performing intricate medical operations and providing high-tech security. Computers can perform calculations and move money around the globe in nanoseconds. And as global assembly lines have increased, workers' incomes have stagnated, inequality has risen to astronomical levels, and the middle class has been splintered as jobs have disappeared. All of this has created a worldwide backlash, especially in developed economies, as many voters say they are losing out or seeing little of the benefits that globalization supposedly brings.
This conference will explore employment and wage problems created by globalization, and the impacts it is now having on every economic class.
Send your 100-word abstract in the body of an email to gharris234@comcast.net no later than April 22, 2019. Please include your full name, affiliation, and active email address.
NOTE: We accept all topics pertaining to globalization and its effects on every aspect of our lives, and you do not need a complete paper or project in order to present at the conference.
---
The Future of Globalization Conference
Renmin University, Beijing
September 20 - 23, 2019
Organized by The Network for Critical Studies of Global Capitalism, in cooperation with the Institute of Philosophy at the Chinese Academy of Social Sciences, Beijing.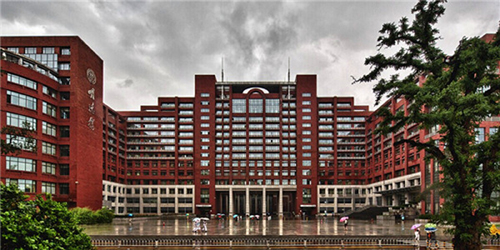 Globalization is facing a pivotal moment in history. Since the economic crisis of 2008 it has faced serious turbulence, challenged for its vast economic and social problems, as well as its environmental destruction. New political movements have appeared to displace or upset long-ruling traditional parties in the West. And women, constituting a large sector of the new labor force for global manufacturing, continue to struggle for an equal place at home and in society. Traditional Western globalists have offered no strategy except to continue their failing model of development. But new roads have emerged that propose radically different possibilities. "The Future of Globalization" will analyze and debate various models of globalization and its alternatives.
---
RESOURCES:

WWW Virtual Library: International Affairs Resources
The WWW Virtual Library: International Affairs Resources is an Internet directory of over 2000 annotated links to high-quality English-language sources of information and analysis in many international and global studies topics. Sites are carefully selected for their long-term value, favoring those with cost-free, authoritative information and analysis online.
NEW BOOKS:
Giants: The Global Power Elite
By Peter Phillips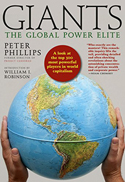 ---
Globalizing the Caribbean: Political Economy, Social Change, and the Transnational Capitalist Class
By Jeb Sprague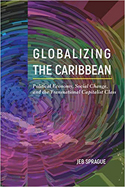 ---