---
Visit our sister
GSA/UK organization:

---
Designed by V.M.S.
© 2004-2020
All Rights Reserved
Welcome!
You are global visitor
---
NEW BOOKS:
Globalizing the Caribbean: Political Economy, Social Change, and the Transnational Capitalist Class
By Jeb Sprague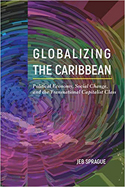 ---
CALL FOR ABSTRACTS

The 19th Annual Global Studies Association of North America Conference

June 3 - 5, 2020

THEME: Challenges of the Green New Deal and its Global Impact

Climate change and global inequality are the defining issues of our time. Entire populations are at risk. Shifting weather patterns, melting glaciers, rising sea levels, prolonged droughts, catastrophic floods and fires, species extinction, declining food-crop yields, undrinkable water, and unbreathable air are the new norms…with global impacts unprecedented in scale. Human health, immigration, agriculture and food security, water supplies, transportation, energy, ecosystems—all are expected to be increasingly disrupted in the coming decades.

The Green New Deal proposes, among other things, to take on these challenges by guaranteeing family-sustaining wages; providing health-care, housing, and access to clean water, food, and air to all; providing resources and education with an emphasis on social justice; switching our energy supply to renewable, zero-emission sources; repairing and upgrading the infrastructure; overhauling the transportation systems; spurring growth in clean manufacturing; and eliminating agricultural pollution by working collaboratively with farmers and ranchers.

While the Green New Deal proposes a new political and economic direction it is opposed by powerful interests. What are the best strategies to make the Green New Deal a powerful force for change? What type of united front can be built, and what is the role of the left and mass movements in winning short-term and strategic goals? Is the Green New Deal the core of progressive change in the US, or one issue among many? What are the dimensions and possibilities of a global environmental movement? What is the impact of China's rapid development of green technologies? And what role does business play in creating a sustainable society? These and other questions will be explored at the conference.

We accept submissions covering all topics related to the Green New Deal, the challenges we may face in order to enact the changes, and the global impact of these changes. Additionally we accept abstracts on all cross-disciplinary issues and questions that are within discussions and debates on globalization.

Graduate students are highly encouraged to participate.

To submit an abstract, send an email** to Jerry Harris at gharris234@comcast.net by April 15, 2020.

** In the body of your email include a 100-word abstract, your affiliation, and active email address.

Co-Sponsor: St. John's University, NY

MAP: https://goo.gl/maps/1cuNW2ApS2edPdB69


KEYNOTE SPEAKERS:
---
Global Studies Association/UK Conference

June 11 - 12, 2020

THEME: Global-Disconnections and Alternative Futures

Manchester Metropolitan University
Geoffrey Manton Building
Rosamond St W
Manchester M15 6EB, United Kingdom
---

CALL FOR ABSTRACTS
The Centre for German and European Studies (St. Petersburg University - Bielefeld University) invites papers to a set of regular and organized sessions within the Fifth Biannual International Conference 'Networks in the Global World', the largest regular conference on network analysis in Russia and Eastern Europe, held with support from International Network for Social Network Analysis (INSNA), Junior Sociologists Network of International Sociological Association (JSN of the ISA), and German Academic Exchange Service (DAAD) at St. Petersburg University on July 7-9, 2020.
For information on the conference sessions, visit ngw.spbu.ru/programme.

Abstracts of up to 2000 characters (with spaces) should be submitted online before January 13, 2020 at http://ngw.spbu.ru/submission.

For more details, click here.
---
Open Letter Regarding President Bolsonaro's Recent Pronouncements on Defunding Philosophy and Sociology
Written by Sergio Tenenbaum (University of Toronto), Alice Pinheiro Walla (University of Bayreuth), and Catarina Dulith Novaes (VU Amsterdam), this letter is open for academics from around the world to sign in response to Brazilian President Jair Bolsonaro's recent declarations that he is considering a plan to withdraw funding for the study and teaching of philosophy and sociology at public universities in Brazil.
NEW BOOKS:
Weaponized Whiteness: The Constructions and Deconstructions of White Identity Politics
By Fran Shor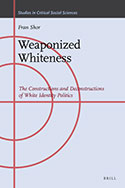 ---
Globalization Matters: Engaging the Global in Unsettled Times
By Manfred B. Steger and Paul James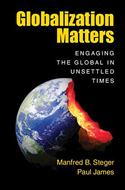 ---
The Artificial Intelligence Contagion
By David Barnhizer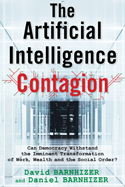 ---
Giants: The Global Power Elite
By Peter Phillips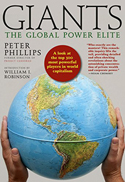 ---