---
Visit our sister
GSA/UK organization:

---
Designed by V.M.S.
© 2004-2019
All Rights Reserved
Welcome!
You are global visitor
The Future of Globalization Conference
Renmin University, Beijing
DATE CHANGE: October 11 - 13, 2019
Organized by The Network for Critical Studies of Global Capitalism, in cooperation with the Institute of Philosophy at the Chinese Academy of Social Sciences, Beijing.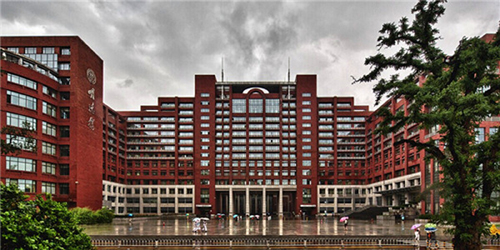 Globalization is facing a pivotal moment in history. Since the economic crisis of 2008 it has faced serious turbulence, challenged for its vast economic and social problems, as well as its environmental destruction. New political movements have appeared to displace or upset long-ruling traditional parties in the West. And women, constituting a large sector of the new labor force for global manufacturing, continue to struggle for an equal place at home and in society. Traditional Western globalists have offered no strategy except to continue their failing model of development. But new roads have emerged that propose radically different possibilities. "The Future of Globalization" will analyze and debate various models of globalization and its alternatives.
---
Seminar: Social Justice—Through Arts, Globalization, and Technology
November 19, 2019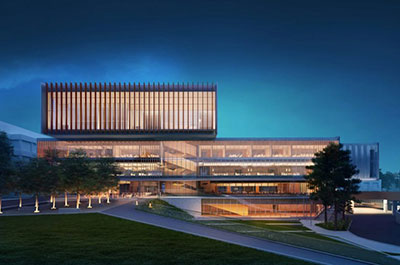 York University
New Student Center
5 Library Lane
North York, ON M3J 2S5

Facilitated by SNA Toronto.

The virtue of justice eludes us on a daily basis, even though it arises from deep within man, and should therefore be easily accessible. Although inward, yet, justice has far reaching, ubiquitous impacts on the external world.

Rooted in the ideas and ideals of a recent Indian sage, Sree Narayana Guru (1856-1928)⁠—SNA Toronto, a grassroots movement, in conjunction with sponsors (TBA)—is organizing this one-day seminar (no concurrent sessions) on social justice concerns. This conference has two purposes⁠—to bring greater understanding on social justice issues in disparate walks of life (business, government, academia, etc.) and to build a conversation among these distinct institutions, by inviting speakers from each. Envisioning politics in a numinous manner⁠—in keeping with a long tradition of numinous politics (as exemplified by M. K. Gandhi and many others) in India, SNA approaches social justice issues in a philosophical manner⁠—seeking to transfigure man in order to transform society⁠—not vice versa.
---
---
Open Letter Regarding President Bolsonaro's Recent Pronouncements on Defunding Philosophy and Sociology
Written by Sergio Tenenbaum (University of Toronto), Alice Pinheiro Walla (University of Bayreuth), and Catarina Dulith Novaes (VU Amsterdam), this letter is open for academics from around the world to sign in response to Brazilian President Jair Bolsonaro's recent declarations that he is considering a plan to withdraw funding for the study and teaching of philosophy and sociology at public universities in Brazil.
Read the letter and sign the petition >>
---
RESOURCES:

WWW Virtual Library: International Affairs Resources
The WWW Virtual Library: International Affairs Resources is an Internet directory of over 2000 annotated links to high-quality English-language sources of information and analysis in many international and global studies topics. Sites are carefully selected for their long-term value, favoring those with cost-free, authoritative information and analysis online.
NEW BOOKS:
Globalization Matters: Engaging the Global in Unsettled Times
By Manfred B. Steger and Paul James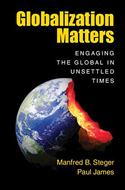 ---
The Artificial Intelligence Contagion
By David Barnhizer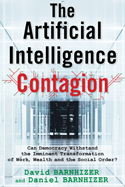 ---
Giants: The Global Power Elite
By Peter Phillips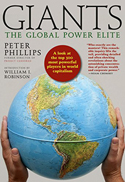 ---
Globalizing the Caribbean: Political Economy, Social Change, and the Transnational Capitalist Class
By Jeb Sprague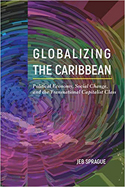 ---