---
Visit our sister
GSA/UK organization:

---
Designed by V.M.S.
© 2004-2022
All Rights Reserved
---
NEW BOOKS:
Paramilitary Groups and the State under Globalization
Edited By Jasmin Hristov, Jeb Sprague, Aaron Tauss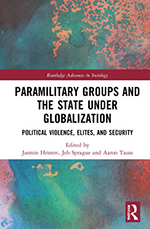 Earth Crisis and the Global Environmental Movement Virtual Conference
August 9 - 13, 2022
Co-hosted by the GSA of North America and the New School Environmental Policy and Sustainability Management (EPSM) and Global Studies programs.
This virtual conference welcomes work from a wide range of scholars, scholar activists, and civil society and social movement organizers focused on global studies and politics, global crises and systemic change, global governance, global political ecology and political economy, global social, environmental and climate justice, and transnational/translocal social and environmental movements. This year's theme aims to foreground progressive, counter-hegemonic, subaltern, and radical approaches to Earth crises, global environmental mobilization, and systemic change. We particularly welcome work that focuses on environmental justice, the Global South, Indigenous and peasant land rights, Black liberation, feminism, decolonizing, food sovereignty, agrarian justice, eco-Marxism, post-capitalism, world-systems ecology, degrowth, post-Extractivism, Queer and Trans rights, and other counter-hegemonic, frontline, and grassroots topics.
To see the conference schedule and abstract booklet, and to register for each day, visit the conference page at https://event.newschool.edu/earthcrisis
See the list of Keynote Speakers >>
---

CALL FOR PAPERS
University of Lorraine (Nancy, France), November 24 - 25, 2022
Dating back to the beginnings of Greek democracy and the Platonic conception of the philosopher king, the relations between power and knowledge have recently come back to the fore with the rise of populism or the sanitary crisis. Whether an obstacle to democracy, a means for citizens to control their representatives or a vehicle for regenerating democracy (Mounk 2018), knowledge now appears, more than ever before, as a constitutive feature of government.
This interdisciplinary conference will seek to explore the implications of such relations since the 18th century and to examine to what extent knowledge may establish, legitimize or discredit the forms and figures of political power.
Alongside the democratic ideal, the specialisation and secularisation of knowledge during the Enlightenment gave rise to conceptions of a social order based on knowledge, be it Robert Owen's utopian schemes, Comtean positivism or the clerisy called for by S. T. Coleridge. As mass democracy spurred the growth and influence of political parties, debating societies and think tanks appeared with the aim of influencing political decision-makers as well as public opinion, precipitating reforms and asserting the dominance of thought over action (Stone & Denham 2004; Landry 2021). In the liberal and democratic project, education has come to represent a valuable means of promoting citizenship for reformers ranging from philanthropists, socialists and liberals, to philosophical traditions such as British idealism or American pragmatism (Tyler 2006; Dewey 1916). On a broader scale, cultural critics or intellectuals have invoked their learning or expertise to purportedly counterbalance institutional power or to exert influence in the public sphere.
Read more and submit a paper >>
---
NEW BOOKS: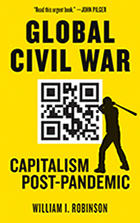 ---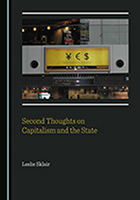 ---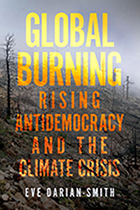 ---