---
Visit our sister
GSA/UK organization:

---
Designed by V.M.S.
© 2004-2018
All Rights Reserved
Welcome!
You are global visitor
GSA North America 2018 Conference Registration
Use
NOTE: You do not need a PayPal account to use this service. After you click on a button and are redirected to the PayPal page, click on the "Check Out/Pay without a PayPal account" button at the bottom of the Order Summary.
---

Conference price (3 days) includes all panels, keynotes, film screenings (if any), receptions (if any), and "Social Movements: Left and Right," the new GSA book containing papers from the 2017 conference held at The University of California, Berkeley.

---

Member (if dues paid for 2017/2018)

$120.00

Non-Member

$140.00

Student, Retired, Unemployed

$35.00

SPECIAL: Registration & Membership

$145.00

SPECIAL: Globalizations Journal Subscription

$45.00

SPECIAL: International Critical Thought Journal Subscription

$45.00

Banquet - LALIGURAS | INDIAN & NEPALI BISTRO

$30.00
---
New Books:
God, Guns, Gold and Glory
By Lauren Langman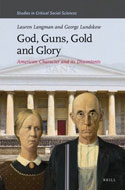 ---
The Global Turn
By Eve Darian-Smith and Philip C. McCarty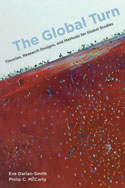 ---